Mission - What are we trying to do?
Cultivating a
Generation of
Entrepreneurs
To Begin Now.
Verb - Cultivate, Champion, Prompt, Engage, Encourage. We begin with a verb: an action. To begin is to progress, to work, toil, sweat, and engage the tasks in front of you.
Target Market — A Generation of Entrepreneurs. Rural Oklahoma is shrinking opportunity and promise for our youth is dwindling in the smaller towns across Oklahoma. The brain drain impacts the future of our state as Kansas City, Des Moines, Chicago, Austin, Houston and Dallas lure our best with plethora of technology jobs and a mature start-up ecosystem. Let's give our young entrepreneurs a reason to begin here in Oklahoma.
Outcome — Begin Now. The goal is not only to begin, but to flourish. The outcome cannot be launching companies only for them to exit into larger markets, bigger deals and better talent pools. The outcome must carry our next generation to bigger influence and global impact without taking headquarters and income statements away from Oklahoma.
BEGIN the work, LLC
Speaking or consulting, we can help you BEGIN the work.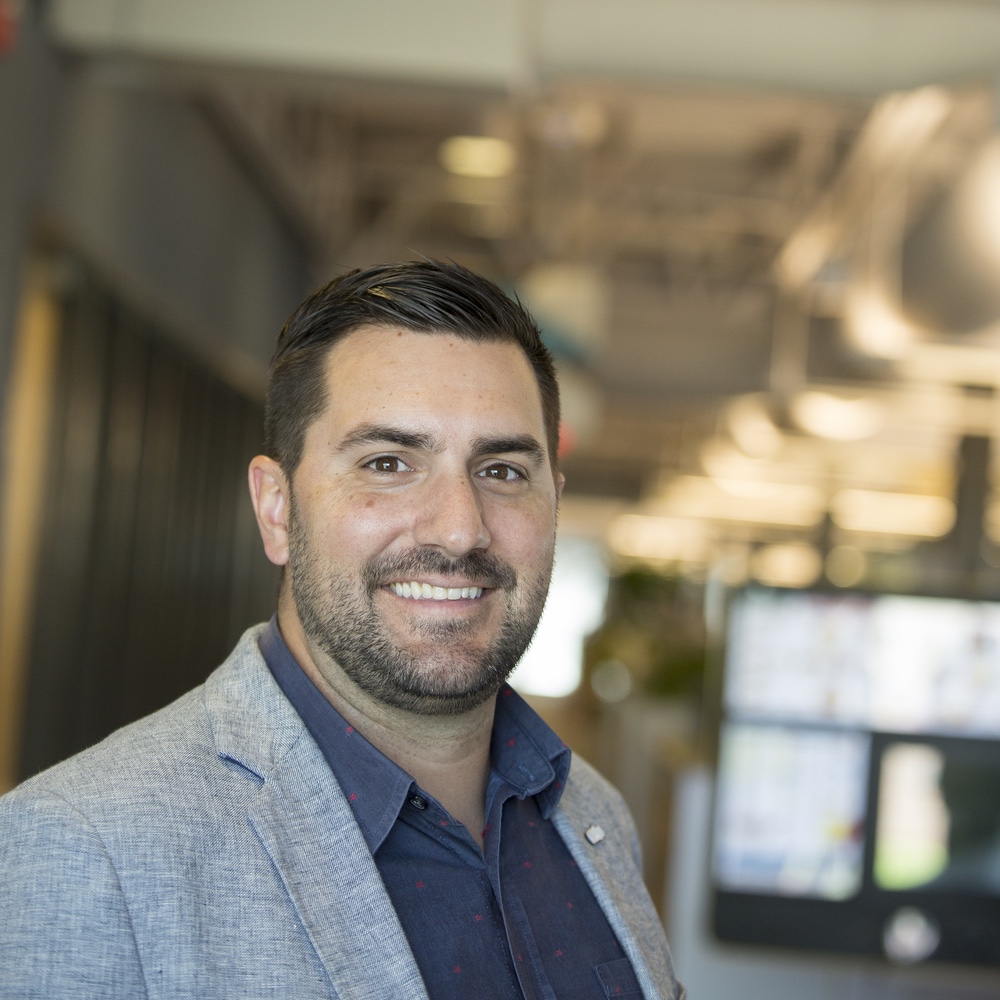 About Me
Sam DuRegger, MBA, MA
Currently consulting with the State of Oklahoma on Digital Transformation, Sam is working towards a centralized citizen focused experience, bringing all of the state services into one MyOK dashboard and directory, this includes working on policy and legislative changes to modernize payment to activate the State of OKlahoma's online ecommerce platforms.
Sam has also spent time consulting agency directors on project prioritization, organizational efficiency, and organization restructuring to meet the needs of the new digital economy.
In his former role as the Director of Product Management at Sonic Drive-In, Sam was responsible for leading the design and development of consumer facing digital products, including Order Ahead across web, iOS, Android and our Point of Personalized Service (POPs) stalls. This omni-channel customer experience involved a revamp of the digital payments strategy, which culminated in a new digital payment infrastructure and support for Credit Card, Apple Pay, Google Pay, Paypal, and Venmo integrations for web and mobile platforms.
Since 2016, Sam has contributed in a leadership capacity to Sonic's digital transformation, referenced by Inspire Brands as a major reason behind their $2.3B acquisition of Sonic Drive-In in late 2018. The teams Sam led were responsible for the retirement of an aging monolithic code base, lifting all infrastructure to AWS Cloud Services, as well as the development of continuous delivery, continuous integration infrastructure in support of the Digital Innovation Platform. Sam was also instrumental in leading the Domain API development which is now being utilized by Order Ahead on mobile apps, the website, POPS (kiosks) and the Voice UX platforms.
​
From 2014-2016, Sam led the experience design and software implementation of Sonic's POPs stalls -- 80,000 touchscreens throughout Sonic's 3,600 stores. The POPs program helped boost same stores sales growth of 3% in the first two years of service at Drive-In's, and continues to be a differentiator across the QSR industry delivering personalization and order status for customers ordering via Order Ahead.
Previous to Sonic, Sam spent 8+ years in the startup world, he has worked on projects for the PGA, Subaru Motors, Ford, EA Sports, Starbucks, Blue Bottle, Stumptown, La Colombe and Mastercard. During these entrepreneurial years, Sam contributed at the Director level in Marketing, Product Management and Business Development.
My Qualification
Education
Oklahoma State University, Spears College of Business [2018-2019]
Certificate in Effective Management and Leadership
John Brown University [2006-2007]
MA - Theology
University of Oklahoma, Price College of Business [2004-2006]
MBA - Marketing & Venture Management
University of Tulsa. [1997-2001]
BA - Exercise and Sport Sciences